What's Nearby
Bonaventure Cemetery

Cathedral of St. John the Baptist

Colonial Park Cemetery

Davenport House Museum and Shop

Forsyth Park

Savannah City Market

Ships of the Sea Maritime Museum

The Club at Savannah Harbor
How To Get Here
Unable to find directions, please try again.
The Club at Savannah Harbor
912.201.2240
The Troon-managed Club at Savannah Harbor lies nestled between the banks of the Savannah and Back rivers among the abundant wildlife of the splendid Georgia lowcountry and serves as home of The PGA TOUR's Champions Tour Liberty Mutual Legends of Golf Tournament. Rental clubs and shoes available.
2 Resort Drive
www.theclubatsavannahharbor.com
Savannah City Market
912.232.4903
Flanking Saint Julian Street and bordered by Bryan, Barnard, Congress and Montgomery streets, this restored area features City Market Arts Center, shops, restaurants and taverns. A popular gathering spot in the late afternoons and evenings, the area frequently features live musical entertainment in the outdoor courtyard.

219 West Bryan Street (intersection of Jefferson and West St. Julian).
www.savannahcitymarket.com
Beach Access
In partnership with Bloody Point Golf Club, we are thrilled to be the only downtown hotel to offer secluded beach access for our guests. Take our maritime transportation from our on-site marina directly do Daufuskie Island where beach chairs and umbrellas are waiting for you.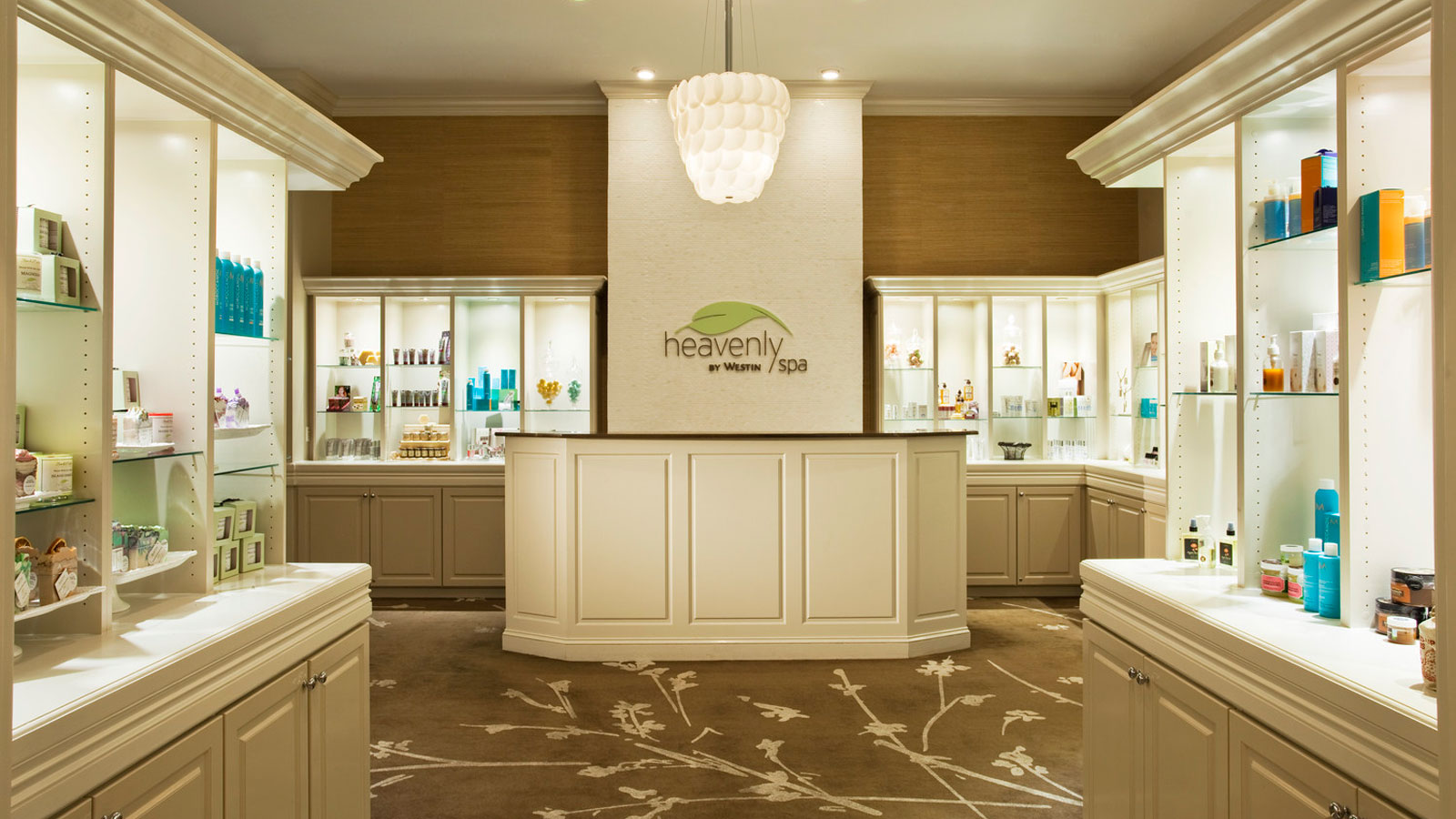 Heavenly Spa
912.201.2250
The Heavenly Spa by Westin offers opulence in a setting of understated elegance. Enjoy an array of hydrotherapy-centered treatments: Swiss Showers and Scotch Sprays completely refresh, as do the pure, invigorating products incorporated into treatments for the face, skin and body. Savannah's only full-service spa.
2 Resort Drive
www.heavenlyspasavannah.com
Cathedral of St. John the Baptist
912.233.4709
The oldest Roman Catholic church in Georgia. Designed by architect Francis Baldwin, in the French Gothic style, this grand cathedral features two spires, pointed arches and a large rose window, murals painted in New York renaissance style, and stained glass created by Tyrolean artists in Austria. The main altar and the four side altars are made of Italian white marble. Open for tours and worship services.

222 East Harris Street
www.savannahcathedral.org
Bonaventure Cemetary
912.651.6843
Bonaventure Cemetery offers a peaceful setting rests on a scenic bluff of the Wilmington River, east of Savannah. This charming site has been a world-famous tourist destination for more than 150 years due to the old tree-lined roadways, the many notable persons interred, the unique cemetery sculpture and architecture and the folklore associated with the site and the people.

330 Bonaventure Road
www.bonaventurehistorical.org
Colonial Park Cemetary
912.651.6843
Colonial Park Cemetery is approximately six acres in size and is located in the heartof Savannah's Historic District, at Abercorn & Oglethorpe. The park-like cemetery hasbeen closed to interments since 1853 and is the oldest intact municipal cemetery inSavannah. Previously known as the Old Cemetery, Old Brick Graveyard, South BroadStreet Cemetery or Christ Church Cemetery, the cemetery served as the primary publiccemetery from 1750 to 1853.

201 East Oglethorpe Avenue
Forsyth Park
Whitaker Street and Drayton Street
Thirty acres bordering the Historic District and featuring tennis courts, playgrounds, softball fields, the Fragrant Garden for the Blind, Savannah's famous scenic fountain and the Confederate Monument.

Between Whitaker and Drayton streets, from Park to Gaston.
Historic Savannah Theatre
912.233.7764
The Historic Savannah Theatre opened in 1818 and is the nation's oldest continuously operating theatre. It has undergone several facelifts as the result of fires and is now an excellent example of 1940s Art Deco style. Live musical revues delight theatre-goers of all ages.

222 Bull Street
www.savannahtheatre.com
Jepson Center for the Arts
912.790.8800
Designed by internationally acclaimed architect Moshe Safdie, the 64,000-sq. ft. Jepson Center for the Arts is a state-of-the-art museum facility. It features gallery spaces, educational resources, sculpture gardens, an auditorium, café and museum store. ArtZeum, an interactive children's area designed to explore "What is Art?," is a delight for young and old alike.

207 West York Street
www.telfair.org
Juliette Gordon Low Birthplace
912.233.4501
c. 1818 to 1821, Juliette Gordon Low Birthplace is Savannah's first Registered National Historic Landmark. Enjoy a guided tour of the authentically-furnished Gordon family home as it appeared in 1886. Explore the amazing and lively stories of four generations of one American family. Elevator accessibility.

10 East Oglethorpe Avenue
www.girlscouts.org/birthplace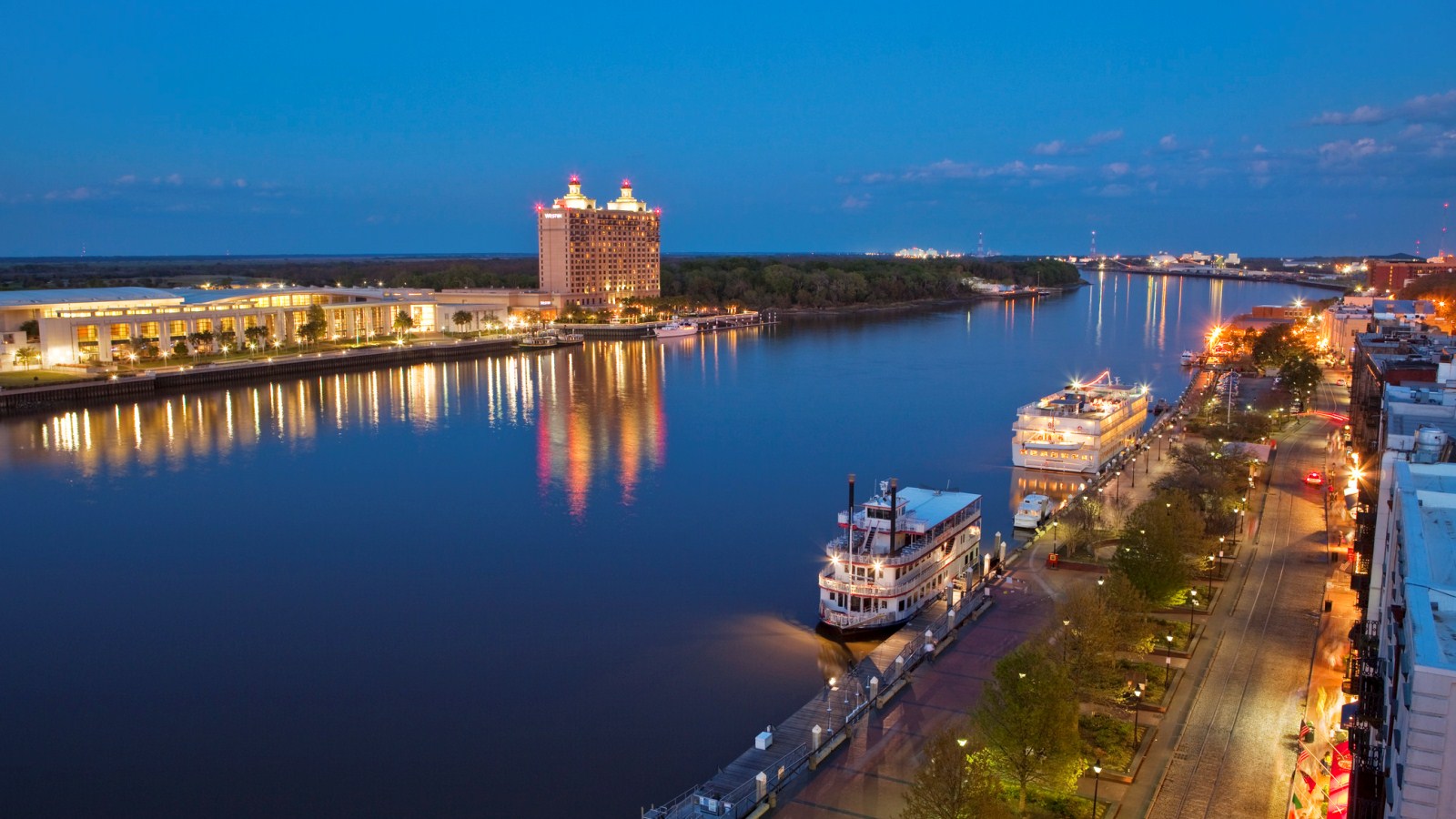 River Street
912.234.0295
Restaurants, pubs and unique shops housed in old cotton warehouses border a nineblock concourse of riverside parks ideal for strolling and ship watching. The Waving Girl statue graces the eastern end of River Street.
First African Baptist Church
912.233.6597
Built in 1861, this church was the first African-American Baptist Church in North America and served as part of the Underground Railroad.
23 Montgomery St.
http://firstafricanbc.com
Harper Fowlkes House
912.234.2180
Feautured in Robert Redford's "The Conspirator," this grand mansion is also the headquarters of the Society of the Cincinnati in the state of Georgia. Greek Revival style architecture c.1842. with richly furnished interiors and meticulously maintained garden.

230 Barnard St.
www.harperfowlkeshouse.com
Temple Mickve Israel
1.800.728.6610
Congregation Mickve Israel is the third oldest Jewish congregation in America and theonly Gothic style synagogue in America. Visitors welcome at holiday and regular Shabbatservices and for tours of the synagogue and museum, which contains historic Torahs and other religious objects.

20 East Gordon Street
www.mickveisrael.org
Ships of the Sea Maritime Museum
912.232.1511
Ships of the Sea Maritime Museum contains a fascinating array of model ships, paintings and nautical artifacts that tell the story of trade across the Atlantic Ocean. Surrounded by lush tranquil gardens, the museum is housed in the magnificent Scarbrough House, formerly the home of the first president of the Savannah Steamship Company.

41 Martin Luther King, Jr. Boulevard
www.shipsofthesea.org
Mercer Williams House
912.236.6352
The Mercer House was designed by New York architect John S. Norris for General Hugh W. Mercer, great grandfather of Johnny Mercer. Construction of the house began in 1860, was interrupted by the Civil War and was later completed, c. 1868, by the new owner, John Wilder. In 1969, Jim Williams bought the house; the property features his private collection including 18th and 19th century furniture, 18th century English and American portraits, and more.

429 Bull Street
www.mercerhouse.com
Owens-Thomas House Museum
912.233.9743
The Owens-Thomas House is considered the finest example of English Regency architecture in America by architectural historians. Built by William Jay in 1819, the Owens-Thomas House boasts fine examples of early indoor plumbing and contains the largest intact urban slave quarters.

124 Abercorn Street
www.telfair.org
Ralph Mark Gilbert Civil Rights Museum
912.231.8900
The Ralph Mark Gilbert Civil Rights Museum is named in honor of the late Dr. Ralph Mark Gilbert, the father of Savannah's modern day Civil Rights movement and fearless NAACP leader. Three floors of photographic and interactive exhibits include an NAACP Organization exhibit, a fiber optic map of 87 significant civil rights sites/events, a lunch counter where "sit-ins" occurred, and more that are all part of the continuous education of the public on the history of the civil rights struggle in Savannah and Georgia.

460 Martin Luther King, Jr. Boulevard
http://www.savcivilrights.com/
Roundhouse Railroad Museum
912.651.6823
The story of the Roundhouse Railroad Museum is the story of industry and how it shaped Savannah and Georgia. When the complex was begun in the 1830s as the Central of Georgia Railway headquarters and repair shops, its design was revolutionary, combining all the railroad's cutting-edge facilities in one place. The site is a National Historic Landmark, a "Save America's Treasures" Site and Georgia's State Railroad Museum.

601 West Harris Street
www.chsgeorgia.org/roundhouse/home.htm
Savannah Wildlife Refuge
912.652.4415
Savannah NWR, established in 1927, consists of over 29,000 acres of freshwater marshes, tidal rivers and creeks and bottomland hardwoods. The refuge is located in the heart of the Lowcountry, a band of low land, bordered on the west by sandhill ridges and on the east by the Atlantic Ocean, extending from Georgetown, South Carolina to St. Mary's, Georgia. Known for its rich flora during the humid summer months, the region also supports a diverse wildlife population. The variety of birdlife within the Lowcountry is enhanced by its location on the Atlantic Flyway.

On SC 170 (about 10 miles away).
www.fws.gov/savannah/
Telfair Academy of Arts & Sciences
912.790.8800
The Telfair Academy of Arts & Sciences was established in 1886 and is the oldest public art museum in the South. The building itself, designed as a family home by William Jay, is a National Historic Landmark. Featuring a large permanent collection specializing in American impressionism, period rooms and rotating exhibitions. The Telfair Academy also houses Sylvia Shaw Judson's statue "Bird Girl," featured on the cover of the book "Midnight in the Garden of Good and Evil."

121 Barnard Street
www.telfair.org