Outside Savannah
Unique Programming from The Westin Savannah Harbor Golf Resort & Spa
Go beyond the usual tourist destinations on your next getaway to Savannah. When you stay at The Westin Savannah Harbor Golf Resort & Spa, you have exclusive access to the best, undiscovered activities through our unique Outside Savannah program. Stop by the kiosk in our hotel to check out a wide variety of activities available to you during your stay with us. Whether you're looking to explore the stunning natural landscape of Savannah or are in need of an exciting family excursion, there is something for every traveler with Outside Savannah.
Check out the featured experiences below, and start planning your next getaway today.
Savannah Port Tour
The Port of Savannah is the nation's largest port in volume and contains over 50 piers, wharves, and docks. On this tour you will experience a working port as it should be seen – from the water. This excursion begins with a scenic view of Savannah's Historic Riverfront, and then ventures upriver to the Georgia Ports Authority. Here, your captain will discuss the variety of ships seen, the port operations, and products of the different terminals. This is one Savannah experience not to be missed.
90 minutes
$45 for adults // $35 for children 12 and younger // Free for children under 2
Savannah National Wildlife Refuge Excursion
The Savannah National Wildlife Refuge and Savannah River are truly gems of the Southeast Coast. You will enjoy views of the Savannah Riverfront and an in-depth tour of the Georgia Ports Authority on this naturalist's dream come true. The tour, led by a naturalist captain, will venture upriver from Savannah and navigate through portions of the 29,000-acre refuge's tidal creeks and marshes. The tour travels through what were once 18th-Century plantation rice fields. Now, it is home to hundreds of bird species, diverse wildlife, and a remarkable ecosystem.
3 hours
$75 for adults // $60 for children 12 years and younger // Free for children under 2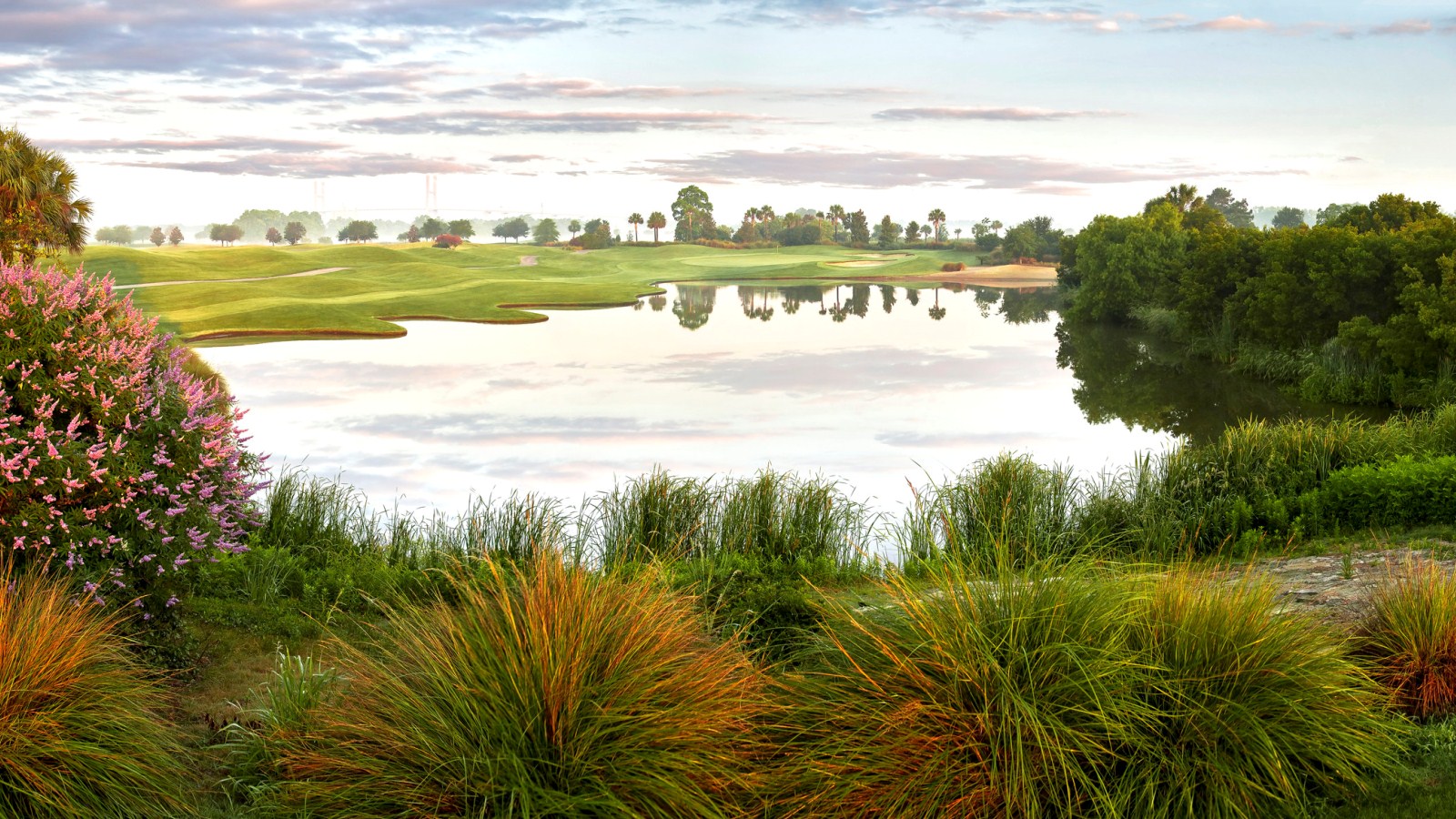 Full Tide Dolphin Discovery Tour
Explore the back waters, salt marsh creeks, and magical remote islands that surround Savannah on your Full Tide Dolphin Discovery Tour. This excursion is scheduled around optimal tides for access to remote and undeveloped locations that make Coastal Georgia unique. A nature lover and photographer's dream trip, you will see dolphins, birds, and beautiful scenery.
3 hours
$75 for adults // $60 children 12 years and younger // Free for children under 2
Beachcombing Cruise
The Beachcombing Cruise combines a tour of the Savannah Riverfront, a dolphin nature cruise, and time on a remote sandbar, shell bank, or beach. You and the family will love searching for shells, sand dollars, crabs, starfish, and the occasional shark's tooth during this exciting adventure. This program is scheduled around low tide.
$75 for adults // $60 for children 12 years and younger // Free for children under 2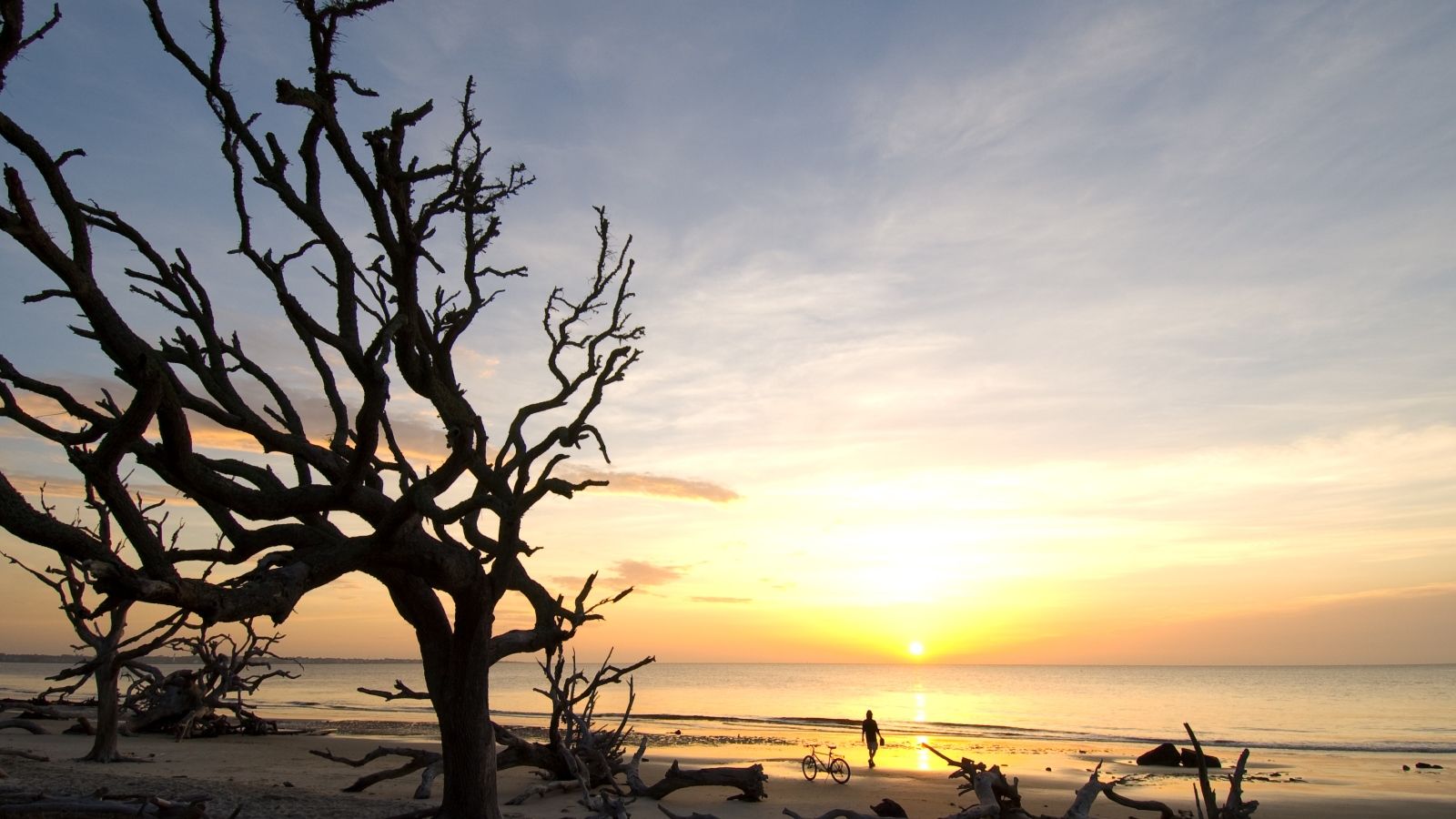 The Daufuskie Island Artisans & History Tour
Tucked between Savannah and Hilton Head Island and accessible only by boat, Daufuskie Island is a unique historical destination. This tour provides a glimpse into a fascinating chapter of American history. Visit several one-of-a-kind places, including the First African Baptist Church, the site of the Bloody Point Lighthouse, and more. Tour studios and meet local artisans at Silver Dew Pottery. Learn the rich history of the Native Americans, European settlers, the cotton trade, the Gullah people, and the locals who have chosen to make this remote island their home. This tour includes boat cruise from Savannah, USCG-licensed Captain and interpretive naturalist/historian guide, golf cart, light snacks and refreshment.
5 hours
$95 for adults // $65 for children 12 years and younger
The Outback
An outstanding trip that combines a boat ride to our private chain of islands with a beautiful kayak tour, The Outback adventure begins with a scenic boat cruise through the Savannah River and into the Carolina Lowcountry salt marshes. Along the way, your naturalist captain will stop to view and discuss historic sites, dolphins, and other wildlife. Your destination is Page Island, a remote location that only accessible by boat. It's even often compared to a set of "The Survivor", and is the perfect outpost to begin a distinctive kayak tour. The paddle will venture up a calm water creek with beautiful views and abundant wildlife. After the paddle, enjoy a picnic snack on the islands before the return cruise.
5 hours
$95 for adults // $75 for children 12 years and younger
Private Charters
About
When you have a group of up to 15 people, take your pick of private charters during your stay. Choose from our lineup of boats depending on the number of guests in your party, and what you would like to do on your charter. Our 6-passenger deck boats are great for cruising, visiting nearby locales and tubing. Choose our 12-passenger custom Carolina Skiffs or 15-passenger Sea Hawk for larger groups. All Charters are priced by the hour and include the boat as well as a Coast Guard Licensed Captain. Our reservations specialists are happy to design the perfect program for you and your group. Private charters are available 365 days a year, at every time of day (subject to boat availability).
Pricing
Up to 6-passengers
1 hour: $150 // 2 hours: $275 // 3 hours: $375 // 4 hours: $475
Each additional hour: $100
Up to 12 passengers
1 hour: $195 // 2 hours: $375 // 3 hours: $535 // 4 hours: $695
Each additional hour: $150
Up to 15 passengers
1 hour: $275 // 2 hours: $465 // 3 hours: $640 // 4 hours: $815
Each additional hour: $165
The Ultimate Day
About
If you are looking to have a fun time while exploring pristine coastal waterways, look no further than The Ultimate Lowcountry Day. Get the full experience of the true Georgia waters, and let Outside Savanah craft your ideal journey. Some of the options include extensive backwater boating, dolphin watching, bird and nature viewing, Port tour, Wildlife Refuge excursion, tubing, remote sandbar visits, beachcombing, and shell-hunting. If you prefer, you may also choose historic excursions to Daufuskie or Bluffton, day trips to Hilton Head or Tybee, time spent searching for Native American artifacts, relaxing on remote beaches, and much more. The Ultimate Lowcountry Day is a private, fully customized adventure for groups and families of any size.
Pricing
7-hour Ultimate Day
$795 flat rate for up to 6 people // $145 for each adult
$72.50 for each additional child
5-hour Ultimate Day
$575 flat rate for up to 6 people // $95 for each adult
$47.50 for each additional child
Family Ski Day
About
Outside's Family Ski Day is a custom, private trip for your group or family. The program is conducted on our comfortable and safe Hurricane deck boats, each of which can accommodate up to 6 people. A Coast Guard Licensed Captain, who is additionally certified in teaching towing sports leads all of Outside's Family Ski Days will accompany you. Equipment for tubing, water-skiing, wakeboarding and knee boarding are all on board. No experience is necessary – Outside's Captains will provide instruction for all skill levels.
Pricing
3 hours
$375
4 hours
$475
5 hours
$575
The trips include the boat, USCG licensed Captain & Certified Towing Sports Instructor, and all of the necessary equipment for all 4 sports.