The Westin Savannah Harbor encourages Savannahians to "go green" - Earth Hour and every hour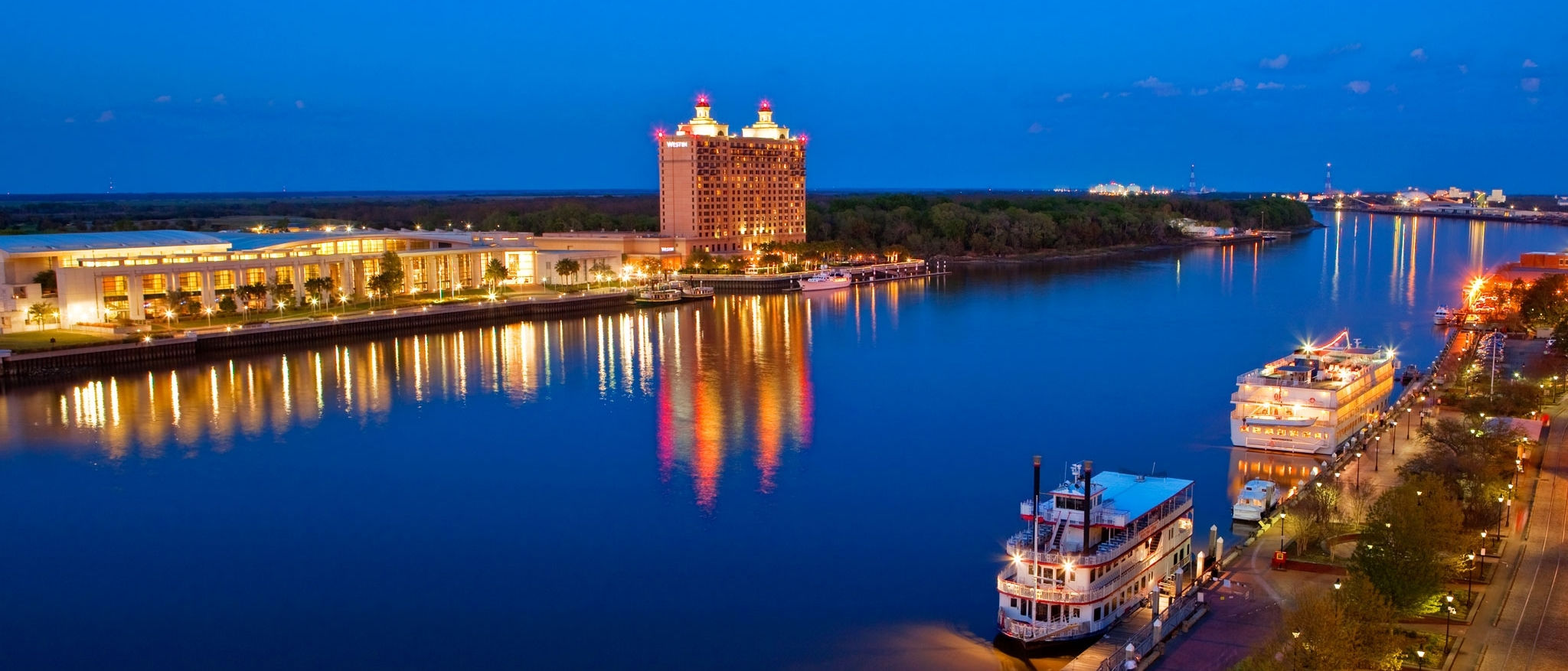 The Westin Savannah Harbor continues to be dedicated to "greening" its practices, this year adding several new initiatives, such as attaining Green Seal Certification and Audubon Certification, recycling and reducing guestroom waste, selecting environmentally conscious menu options and ingredients, and more.
Some of Westin's Earth Hour initiatives include:
Dine by candlelight in Midnight Sun and Aqua Star
Candle light dinner at Aqua Star features a specially-created "green" menu full or organic, free-range, local and sustainable options (menu is available full week leading up to Earth Hour)
Exterior lighting reduced (as allowed by safety standards)
Lobby lighting dimmed
Planet Earth movie screening in the main lobby
Flashlight Tag set up for kids
Hybrid cars receive complimentary valet the night of Earth Hour
Complimentary s'mores by fire pits
Housekeeping team to visit all guests room to turn off lights and close curtains in unoccupied rooms; rooms with occupants will be asked to turn their lights out when not needed and when they leave the room
Office-area/back of the house lights, computers, TV's dimmed or switched off as possible
"Here at The Westin Savannah Harbor, we recognize that going green is not just about writing a policy, it's a way of life. We value the health of our community and our planet and work to constantly improve our energy, resource, and water use, as well as our waste disposal programs, and we invite the community to join us in celebrating Earth Hour every day of the year," states Mark Spadoni, General Manager.

Thinking "green" was also important to the recent and ongoing renovation projects at The Westin; the design team partnered with two major companies known for their advocacy of green practices: JLFurnishings/lone meadow and Nano-Tex. JLF/lone meadow uses SFI (Sustainable Forestry Initiative) Certified Lumber from managed forests, water-based finishing with minimal VOC emissions, and recycled, post-consumer steel springs, clips and staples. In keeping with environmentally friendly seating, all fabrics were treated with state-of-the-art technology of Nano-Tex. Nano-Tex formulations meet or exceed all environmental, health and safety standards mandated by the Environmental Protection Agency, the Occupational Safety & Health Administration and the Consumer Product Safety Commission in the United States. Nano-Tex was recognized by the San Francisco Chronicle as being a great stain-prevention solution that is not toxic (October of 2007).
For additional information or to make a reservation for the candlelight dinner, please call Aqua Star at 912.201.2085 or email them at aquastar@westin.com.